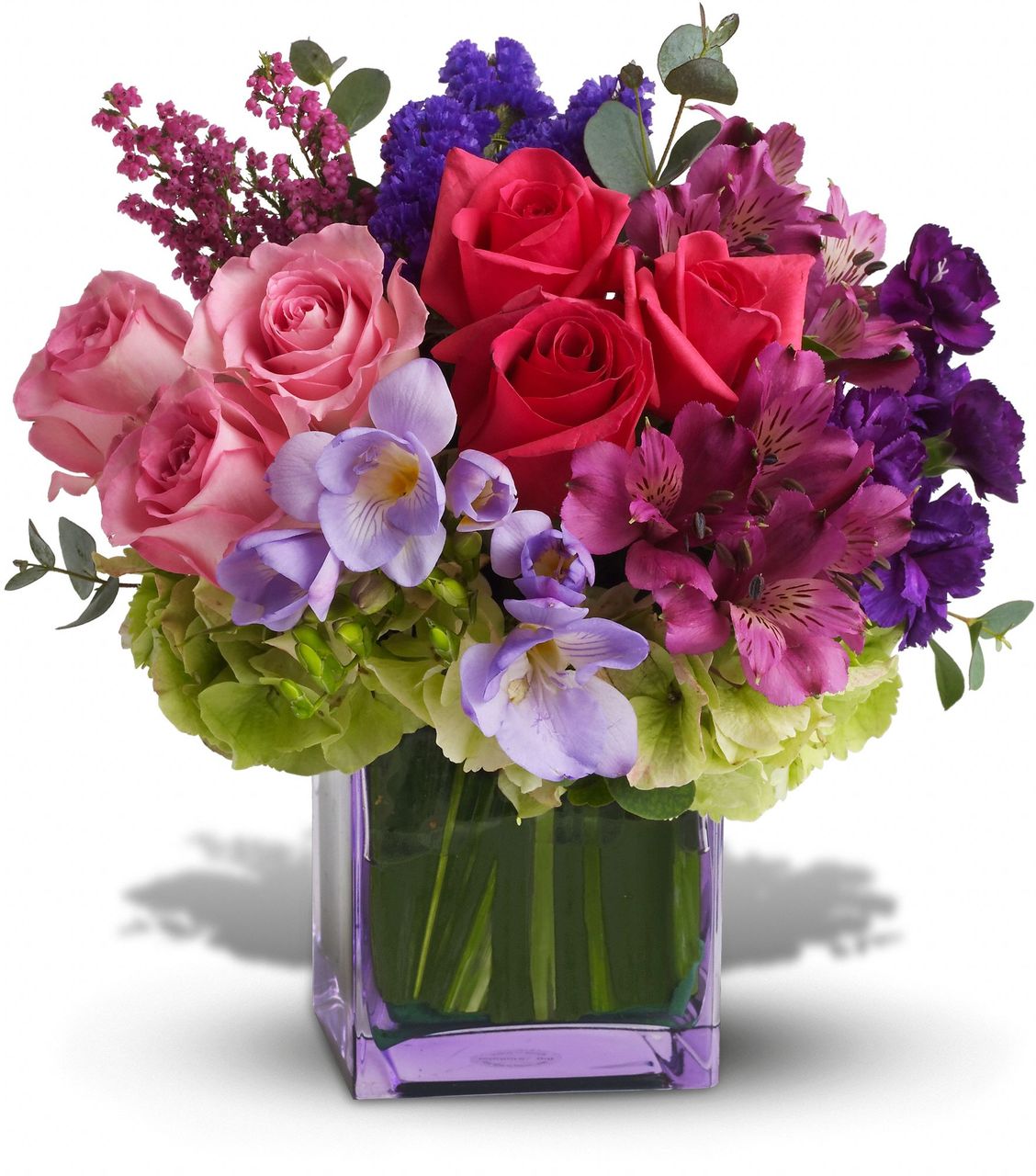 Centerville Florists proudly serves the Centerville area.

We are family owned and operated. We are committed to offering only the finest floral arrangements and gifts, backed by service that is friendly and prompt. Because all of our customers are important, our professional staff is dedicated to making your experience a pleasant one. That is why we always go the extra mile to make your floral gift perfect.
We specialize in the following services:
Large inventory of fresh flowers

Tropicals

Plants

European/dish gardens

Contemporary and traditional arrangements

High-style floral arrangements

Silk arrangements

Dried floral arrangements

Weddings

Funeral designs

Extensive gift line

Gourmet and fruit baskets

Gift baskets

Greeting cards

Candles
We also deliver to the following facilities
10 Wilmington Place
Alliance Cancer Center
Alltera Sterling House
American Cremation Service
Anderson Funeral Home
Arbors At Dayton
Asbury Apartments
Auburn Hills Healthcare Center
Baker-Hazel Funeral Home Inc
Bethany Lutheran Village
Bowman Funeral Chapel
Bradford Connelly & Glickler
Brighton Gardens
Brough-Getts Funeral Home
Burdette Enterprises
Canterbury Court
Caremore Assisted Living
Carriage Inn
Catalpa Health & Rehab Center
Center-Circulatory Disorders
Center-Sleep & Wake Disorders
Children's Medical Center
Children's Urgent Care
Christel Manor Of Miamisburg
Conner & Koch Funeral
Corwin M. Nixon Community Ctr
Crestview Manor
Dale W. Filbrun
Dayton Eye Surgery Center
Dayton Heart Hospital
Dayton Mortuary
Dayton Pavillion
Eastway
Echoing Valley Residential Ctr
Far Hills Surgical Center LTD
Fountainview
Franciscan At St. Leonard
Franscican Health & Rehab
Gebhart-Schmidt-Parramore Home
George Miller & Son Funeral Hm
GMH Urgent Care
Good Samaratin Hospital Clinic
Good Samaritan Hospital
Grafton Oaks Nursing Center
Grand Court Dayton
Grand Place Senior Community
Grandview Hospital & Med Ctr
Greater Dayton Area Hospital
Greater Dayton Area MRI
GSSP Livery
H H Roberts Funeral Home
Harborside Healthcare
Harris Funeral Home
Health Care & Retirement Corp
Hearth & Home At Vandalia
Heartland Health Care Center
Heartland Health Care Ctr
Heartland Nursing Center
Hickory Creek Nursing Center
Hillspring Health Care Ctr
Hoover Place Senior Community
Hopeland Family Health Center
House Of Wheat Funeral Home
Huffman Place
Indian Ripple Family Health
Integrated Health Svc
Jaycee Towers
Kettering Breast Evaluation
Kettering College Of Medical
Kettering Medical Ctr Network
Kettering Sports Medicine Ctr
Kettering Youth Svc
KMC Senior Health Center
Liberty Nursing Center
Lifecare Hospitals Of Dayton
Lincoln Park Manor Nursing Hom
Livingston Care Center
Loritts-Neilson Funeral Home
Magetti Gavin Funeral Home
Manor Care At Centerville
Maria-Joseph Ctr
Marker & Heller Funeral Homes
Marriott Mapleridge
Martin Funeral Home
Marty's Personal Care
Mary Scott Nursing Ctr Inc
Mc Kameys Assisted Living
Mc Lin Funeral Home
Mercy Siena Woods
Meyer-Boehmer & Feucht Funeral
Miami Valley Funeral Escort
Miami Valley Hospital
Morris Sons Funeral Homes
Newcomer Funeral Home
Oak Creek Terrace
One Lincoln Park
Oregon Place
Outlook Pointe At Centerville
Pain Center Of Miami Valley
Paragon Diagnostic Ctr
Pines Of Shiloh
Primary Care Networks
Riverside
Routsong Funeral Home
Samaritan North Health Ctr
Sanctury At Whispering Meadows
Sanner Funeral Home
Schlientz & Moore
Siena Springs
Skilled Nursing & Rehab Fclts
Smith Funeral Home
South Dayton Surgery Ctr
Southview Hospital
Southwest Oh Health Care Inc
Springboro Commons Retirement
St Joseph Children's Treatment
St Leonard Ctr
St Mary Development
Sterling House
Sunrise Assisted Living
Sycamore Glen Health Ctr
Sycamore Glen Retirement
Sycamore Hospital
Sycamore Women's Ctr
Thomas Funeral Home
Tobias Funeral Home Inc
Townsend-Jones Brothers Fnrl
Trinity Community-Beavercreek
Twin Towers Place
Twin Valley Behavioral
Valley Group Assoc
Victorian Manor
Walnut Creek
Walter-Getts Funeral Home
Waterford House
Weaver Funeral Home
Wellness On Wheels Mobile
Westbrock Funeral Home
Widows Home
Wood Glen Alzheimer's Cmmnty
Woodman Therapy Clinic
Payment Options

Let Centerville Florists be your first choice for flowers.